Lois Hirshkowitz, born and raised in New York City, earned degrees at Brooklyn College and Columbia University, worked for five years as a stock broker, and for the next seven years as full time parent in New Jersey, during which years she continued to study piano and Latin and run a Saturday School from her home teaching creative thinking and writing to her three children and their friends.

In 1973 faced with the challenge of educating her young family she founded an independent day school, Lakewood Prep, where she taught and directed and still teaches and directs, lately, only three days per week.

For the next 20 years Hirshkowitz divided her time between New Jersey and New York, running Lakewood Prep, working for many years as a New Jersey Poet-in-the-Schools, a Dodge poet, teaching at The Writer's Voice in NYC, studying with William Matthews and Ann Lauterbach at City College, and helping Squaw Valley Community of Writers set up a scholarship fund.

She published her first full collection of poetry, Nurture & Torture, in 1992 with San Diego Poets Press. Since then she has published two further collections and her poems have appeared in literary magazines throughout the U.S. and abroad.

In 1998 she and a group of New York City poets founded Barrow Street, a literary journal devoted to publishing contemporary poetry. This group of poets also runs the Barrow Street Reading Series at The Greenwich Music School, and in 2003 Barrow Street Press will publish its first volume of poetry.

She and Archie, her husband, now reside in NYC.

Literary Criticism
Milton's "Samson Agonistes" and The Book of Job: a study in comparison, 1959
Poetry Collections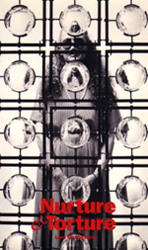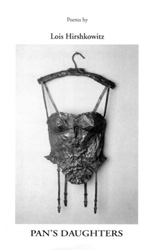 3.14159+, 2004, Barrow Street Press

Pan's Daughters, 1998, Chi Chi Press

Marking Her Questions, 1993, Mellen Poetry Press

Nurture & Torture, 1992, San Diego Poets Press
Journals
American Letters & Commentary
Another Chicago Magazine
Art/Life
Brass City
Brooklyn Review
Columbia Poetry Review
CrazyHorse
Eleventh Muse
English Journal
Epiphany
Excursus
First Intensity
FOOTWORKS
The Journal
The Laurel Review

The Louisville Review
LUCID MOON
The Manhattan Review
Maryland Poetry Review
The Maverick Press
Metis
New Delta Review
Pacific Coast Journal
The Paris Review
Poetry Australia
Prosodia
Salonika
Quarterly
tight
yefief

Of Pan's Daughters:

"The voice in Lois Hirshkowitz's poems is an active one. Frenetic. Energetic. 'None of it feels like memory.' Rather than static words on a page, she creates typographical landscapes through which ideas and sounds can migrate and reverberate. Here is a poetics of transformational and musical grammar that invites the reader to compose these poems, anew and different each time, along with the author." Elaine Equi

"Tantalizingly inventive, funny and smart, Pan's Daughters is difficult in the most exciting sense-you may feel you are encountering this intriguing book as much as reading it. Like a sand dune that looks like an elbow, or an elbow that looks like a dune, fabulous resemblances and their equally fabulous disjunctions distinguish the work of Lois Hirshkowitz. Gutsy, quirky, and always shining, her poems are also whimsically wise." Molly Peacock

Of Nurture & Torture:

"Within Lois Hirshkowitz's preoccupation with death and illness is a broad evocation of humanity and compassion and, surprisingly, humor. These poems comprise a kind of psychic and physical record of someone who's chosen to be an unflinching witness to the immediacies of her life." Stephen Dunn

"The duties of the heart can lead us to contemplate, as Lois Hirshkowitz's clear-eyed poems do, the near-rhyme of nurture and torture (and both of those with 'nature') in our lives. These are some of the least sentimental poems about love and family life that I know - skillfully written, full of feeling, brave and memorable." William Matthews

Editor, Barrow Street, 1998 to present (www.BarrowStreet.org)
---